Club members can cast your vote at the club during the following times:
Thursday Dec. 18 4:30 pm – 8:30 pm
Friday Dec. 19 4:30 pm – 8:00 pm
Saturday Dec. 20 9:30 am – 3:00 pm
Monday Dec. 22 4:30 pm – 6:00 pm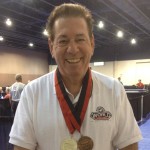 Mark Adelman
Dear SDTTA members. I have been a member of the SDTTA since 1966. I have served your interests on the Board of Directors both as Chairman and now as Publicity Director. I am hopeful that you will continue to support me by voting for me for reelection to the board. I am dedicated to making our club the very best in the country. I have ​been working hard to have our club fulfill it's potential by expanding it's ability to be a resource for tournament players as well as the recreational player. We can do more as a club with the right leadership of those that have the vision looking forward. We have brought back DJ Alto to offer his considerable expertise and talent to coach our Juniors as well as our adult players. We would like to expand this process in the very near future. I promise to safeguard your interest if you will return me to another term as your board member.
Sincerely, Mark Adelman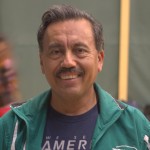 Mario Lopez
"Everybody deserves a higher level in table tennis"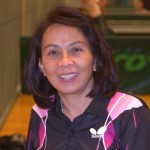 Jenny Hoang
These are my reasons why I would like to run for board of director member at sdtta. I would like to welcome new member to the club, and make them feel comfortable with everyone, by practice with them.
Helps with the senior club on Saturday.  Would like to see senior club expand and extend the hours.
Encourage more member to join Thursday round Robin tournament. Help to set up and clear tables dividers vice versa.
Sincerely, Jenny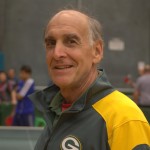 James Kahn
As President of SDTTA for the past few years, I have been very active in taking care of our many club responsibilities.  I arranged and bought our new tables at very attractive prices.  I had club shirts made and printed for the club giving our members a much more professional appearance.   I organized and arranged our club picnic.  I handled many of the details of running our Neil Smyth Tournament.  I have been working with LATTA to have a large joint tournament here in San Diego that will attract top level players.  I have been probably one of the most active board members to introduce himself to  first timers and visitors.
We are fortunate to be one of the best clubs in the country with excellent facilities at the cheapest price in the nation.  We must continue to promote our sport and keep us active and popular for the next 50 years as we have for the past 50 years.  The club is a mini UN of diverse cultures and all personalities.  It calls for members to volunteer and help with our many programs.  I would personally like to thank Bob Koch for all his help on the board.  He has been probably the hardest worker at the club and I think we all owe him our gratitude for his unending efforts.  Others need to be equally committed to  our success.  We are open to all suggestions.  We are trying to get a junior program going and it is still in its early stage.  We have resources and are open to all suggestions to make us better.
Thank you, James Kahn, President SDTTA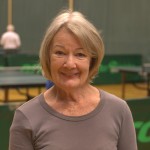 Jene Alan
My mission is to share SDTTA w. more women & young adults. We could send questionnaires to    present & past members asking for feedback. Reader & City Beat ads might draw in new faces. Possibly sending uber cars for pick ups +/ an onsite vegetarian dinner…just kidding?! Table Tennis is such an incredible sport & way to exercise +have fun. I am grateful for all the people here.Thanks! Jene Alan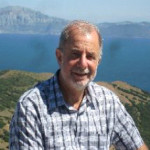 Dennis Seisun
My main reasons for joining the board:
A) The sport and our club has provided me with countless hours of pleasure and exercise. Joining the board is one way of giving back.
B) I would like to see some changes – eg more application of the challenge rule to allow those arriving after opening time a chance to get a game without waiting too long. Currently we have people arriving at opening time and keeping a table for hours even when others are waiting on the sidelines for a game.
C) More effort to attract new members and make visitors welcome.
Three members will be elected to the Board.
Nominating Committee is now accepting nominations until 5:00 p.m. on December 1, 2014.
Please contact: Nominating Committee members (Phil Van De Wiele, Suresh Kanekar, and John Tentor) if you are interested in serving on the Board or nominating a member. You may also contact one of the Board members who will report your interest or nomination to the Nominating Committee.
Baja team is paying us a visit on Saturday, the 29th of November. If anyone who would like to play, please contact Behnam at  (610)889-4922.
Games start at 9:30am.
Thanks,
Behnam Kazemi