US Nationals – Need a Hotel?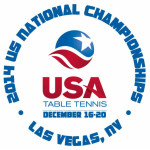 Hello From Las Vegas! Are you getting ready for the Tennis Championships in December? I know you may have already secured your sleeping rooms, but I wanted to let you know, we are right next door to the convention center (actually on the other side of Westgate). If you are still seeking sleeping rooms for the USA Table Tennis Championship, the Renaissance Las Vegas Hotel, would love to host your team. Please see our fabulous promotion listed below, I have also attached our flyer
(our rates are less than Westgate's, which is an advantage for you).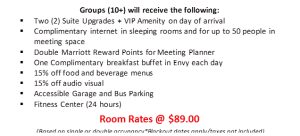 Please contact me if you are in need of sleeping accommodations in December! Thank you for your time and consideration! BEST OF LUCK! Remember you worked hard to get here, enjoy it!!! Warmest Regards,
LAURIE A. NAVARRO
| ACCOUNT EXECUTIVE Renaissance Las Vegas Hotel | 3400 Paradise Road | Las Vegas, NV 89169 T 702-784-5749 F 702-548-4513 Renaissance Hotels. Live Life to Discover. renaissancelasvegas.com
Click here to see the hotel's brochure!