2017 Campaign Statements
I am giving below the list of candidates who are contesting the 2017 elections to the Board of Directors of SDTTA:
Candidates who have not submitted their photographs to me are requested to see urgently Jaxon Farris to be photographed.

Voters are requested to note that there are only four positions up for election this year and so they should not vote for more than four, including the unlisted candidates nominated by the voters themselves. If they vote for more than four, their ballots will be invalid.

There has been another change in the election committee. (I promise that this is the last.) Roy Lyon has withdrawn from the committee and Steve Carr has kindly stepped in to fill the void. So now the committee is (in chronological order): Suresh Kanekar, Jene Alan, and Steve Carr.

Early voting will begin on Monday, November 13, 2017.


Suresh Kanekar
For the Election Committee



---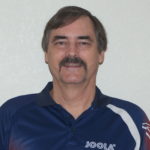 Philip Van De Wiele
I've been playing at the San Diego Table Tennis Association since the early 1980s. I've served as Tournament Director for the Senior Olympics, the 2010 San Diego Table Tennis Tournament, and many years for the club's Thursday Night Round Robin. As a club volunteer I maintained the club's Player Ratings system, was the Chairman of the Election committee, and contributed to many of the club's other activities. I'm a SDTTA Hall of Fame award recipient.
I am willing to put in the time to improve our club by listening to all it's members and to follow through on their concerns and ideas.
I support club activities:
• Coaching availability for all interested members.
• Tournaments
• Competition with other local clubs.
• Programs for younger players, women, seniors, and developing players.
• I recognize many just want to enjoy open play with friends.
• Greet and facilitate matches for new and visiting players.
I will do my best to represent all players with a spirit of cooperation and commitment to accomplish the goals that will benefit the club and the sport of Table Tennis. I ask for your vote. Thank you.
Phil Van De Wiele
---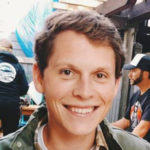 Jaxon Farris

Hi Everyone,
Our table tennis club is one of my favorite parts of San Diego. For me it offers a growing group of friends I can count on to play with whenever I go. I do my best to be a part of the welcoming environment the club provides to players, new and old, of all levels. I want to be an active participant in promoting the community to be a place where anyone can come to improve their skills or just have fun. As a board member, I would hope to assist in organizing coaching programs, group practice meetups, and of course the Thursday night round robin. Thank you for participating in the vote for board members.
Jaxon Farris


---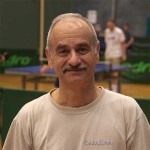 Behnam Kazemi
Hello everyone,
My name is Behnam Kazemi, for those that do not know me. For those that do know me, my name is Behnam Kazemi. I have been a continuous member of SDTTA for 30 years, been a board member for many years and I am currently chairman of our club.
During the years I have been in office our accomplishments have been many:
Tables, barriers and nets have been replaced and the older ones sold.
Served as 2017 Commissioner of Senior Games and 2016 Assistant Commissioner of Senior Games.
Help run the 2016 and 2017 San Diego Open tournament. During those two tournaments, we had the most number of players and the club actually made a handsome profit. I was instrumental in inviting close to 40 players from Baja and other states in Mexico.
Help organize visits by teams from Baja California on a regular basis.
Started a league in 2016 between our club and Golden Dragon club.
Kept our membership dues at $50 per year and would like to keep it the same if elected.
Voted for club coaching and would like to invite top coaches to help our members improve their skills.
Wave membership fees for our younger players for greater participation and encouragement.
Through accurate and continuous membership fee collection and profit from our tournaments, our Club is in the best financial condition in years.
It has been a pleasure being chairman. My presence on the board for another term will be a tremendous value to our club in order to continue to grow and to work efficiently.
So if you wish to see a representative who listens and takes action on your suggestions to benefit the club and its' members, please vote for me. Actions speak louder than words. Let's continue to grow this club.
---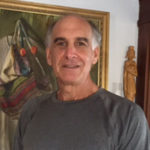 James Kahn
HI,
I am a recent Chairman (President) of SDTTA and have been very active with the club for the past 13 years. I come to the club daily and know almost all of our members. I would like to see more things done at the club, but of course all the burdens can't just be the responsibilities of the few board members. All of us come to play. Some take little effort to benefit the greater good of the club ie. set up tables or help take down the room at night, volunteer to help at our yearly big tournament. We can do more things as a club from our picnic to matches against other clubs, to more tournaments and to more training.
My hope is we stay an active and fun club that is well respected as a major table tennis center.
Thanks,
James Kahn
---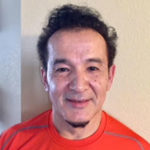 Javid M Khazaeli
Hi everyone I'v been playing and been the member at San Diego table Tennis Association since early 1986.
I would like to offer my time and lots of ideas I have which I believe improves our club to be even better than it is if I'm elected.
Our club it's a wonderful playing facility and I do my best to create even better environment for our members to enjoy and improve their skills.
One of the biggest Idea I have and I believe it's great for San Diego, it's creating SAN DIEGO LEAGUE for this city.
Phillip Van de Wiele which I will vote for him myself has lots of experience doing tournaments in past.
I'm hoping with his help and of course I am offering my services in conjunction with other board members make it happen from 2018.
Also inviting other players from LA or other cities to join make the league even more exciting.
I'm asking for your vote.
Thank you so much.
Peace
Javid M Khazaeli
---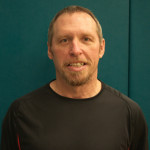 Bob Koch
Those that know me, know what I'm all about. If you don't know me, now would be a good time to stop by and have a chat. I'm no where near as vicious as my table tennis game. I'm here at the club almost all weekdays until closing time and you can find me putting away more than my share of tables and barriers with my little helper Jacob. I was on the Board back in 2014 and was instrumental in getting BPAC to allow us to keep the tables out on the floor Thursday, Friday and Saturday nights. I was also the one that was videotaping the Thursday night tournaments, until lack of interest brought that to a close. We have a great group of candidates and you can't go wrong with whoever you decide to vote for….all we ask is that your participate and vote.
Thanks
-bob
---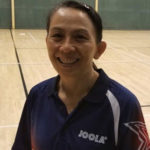 Jenny Hoang
Hi Everyone,
I have been playing table tennis for 3-1/2 years and truly believe we have the best Table Tennis club in California. Last year I served as a club board member and really appreciate volunteering to work hard for our SDTTA members.
All our SD members, should have opportunity to continue to learn and excel in this sport. Table Tennis it's a great sport for all ages, from the young to those in advance years. I supported the club's decision for table tennis training from a variety of coaches. I believe we all can benefit and improve our game. If you're a member and have not taken advantage of this low-cost training, please sign up next time.
I will continue to support other club activities like: Tournaments, Coach availability, Specialized training for children and teens, Ladies training, Competition with our neighboring clubs, Round Robbin and other events.
As the only women in our club board, I can continue provided a women's perceptive on the board decision. I will do my best to represent our members and I will be committed to accomplish our goals that benefit the club, members and table tennis sport.
Please give me another opportunity to continue to support the club as a board member, and hope you vote for me this year again!
Thanks, Jenny Hoang